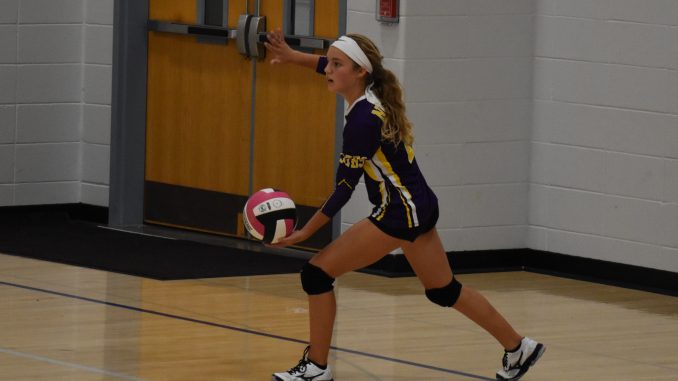 The 7th grade volleyball season is underway at Nevada Middle school and the girls are coached by Catherine Neuman and Shelby Myers. The girls work hard in practice everyday and try to improve their volleyball skills. Some of the things the girls work on is serve and serve receiving. This skill is very important to work on because about twelve of the girls have never played volleyball before.
The team also works on hitting drills, and they also have a couple girls who can set the ball up which is a key component for the cubs.
"We strive for a pass, set, hit every time," said Coach Neuman.
The girls have had a couple games so far and the girls usually play teams in the Heart of Iowa Conference but they did play non-conference schools BCLUW and Ames.
Article contributed by Karter Beving.