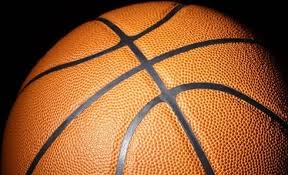 January 18 was the first game of the season for 7 grade boys basketball. They played at the Greene County Middle School in Jefferson. It was a very back and forth game in first quarter, the Cubs being down majority of the time. In the last minute of the first quarter the team made two baskets to gain the lead. Midway through the second quarter, man to man defense created turnovers and we went on a 6-0 run, and the Cubs led the rest of the game.
While the Clubs were slower in the third quarter, they only allowed two points. The Rams made a run at the Cubs in the last quarter to bring the game within five points, but Carson Rhodes made a big transition basket to stretch the lead out to seven. The final score of the game was 27-22.
Karter Beving was the leading scorer with ten points, Cade Knop had eight points, Noah Widen had five, and Anthony Huynh and Carson Rhodes both had two points. The Cubs are now undefeated with a 1-0 record.
"We did a good job attacking the basket in our offense," said Coach Cary Thompson. "As the game progressed, we grew in the understanding of off-ball defense." The Cubs need to work on rebounding before next game against Gilbert.
The B team's man to man defense was a big factor in their win against Greene County. The Cubs jumped out to 10-2 first quarter lead, only to be tied at half 12-12. The Cubs held the Rams scoreless for the entire third quarter and two minutes into the fourth.
The leading scorer for the Cubs was Carson Mathers with seven points, Dallas Stanley with six, and Griffin Tamburo had five. Colyn Groat and Connor Barfels each had four, Aiden Thompson and Brendan McGaffin chipped in two each.
Coach Thompson was really happy with Griffin Tamburo's offense, and although Payton Mosinki didn't score, he did a good job directing the movement on the offensive side.
The Cubs B team is now 1-0.
The next opponent for the 7th grade boys is the Gilbert Tigers next Thursday on January 25.