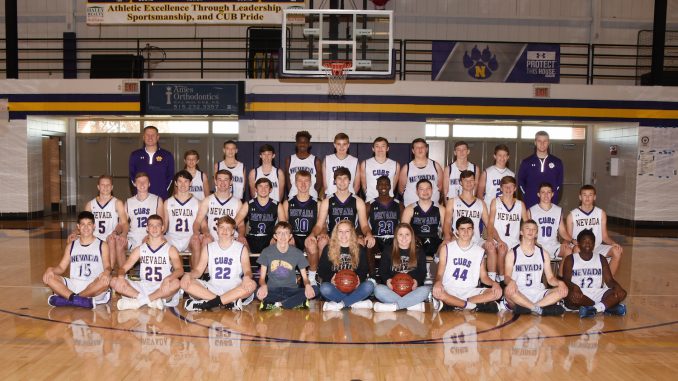 The Nevada Cubs competed against the Greene County Rams on Tuesday Dec 19th at home. The Cubs lost against the Rams with a score of 55-60. The Cubs however competed and played really hard as a team.
"It's one of those games that is really fun to play, but really frustrating to lose," said Coach Chris Hinson.
The Cubs played as a team well and had pretty consistent focus and energy.
Trent Stahl was a key player because he has been shooting really well lately.  His hot starts the last couple games have been a real lift to the team.  Jack Cahill also gave the Cubs a lot of help off the bench as well.
The Cubs defensive effort was really good.  The Cubs had a couple lulls where their energy dropped, but overall it was pretty consistent.  "If I had a complaint it would be for us to find a way to get a few more loose balls and rebounds," said Hinson.
The Cubs' mindset is to always be aggressive and to play harder than the other team.  The players get all the credit for motivating themselves and staying focused and ready to play.
Article contributed by Ethan Wild.