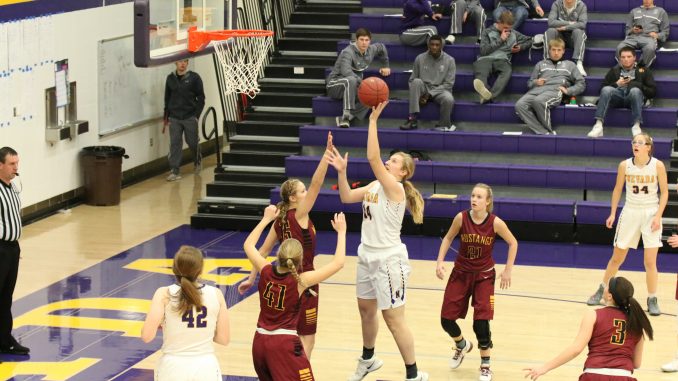 Coach Neubauer was proud of the varsity girls home performance on 12/12/17 with 58-25 win over Prairie City-Monroe. The team did really well on defense and Hattie Rhodes, Riley Mailey, Amanda Fortmann, and Kacie Rewerts all did a good job getting after PCM's players and limiting their scoring opportunities.
On the other side of the court, Alexis Koudelka had a strong game with 37 points and 20 rebounds. The guards really helped give her the ball with great position to score. Coach Neubauer was pleased with how well the team did. They will be practicing over the next few days for Roland Story, who is undefeated.
In practice Coach Neubauer, has been running their half court offense and being more patient and not rushing every shot. They also worked on their half court man-to-man defense against PCM.
Article contributed by Mason Adams.