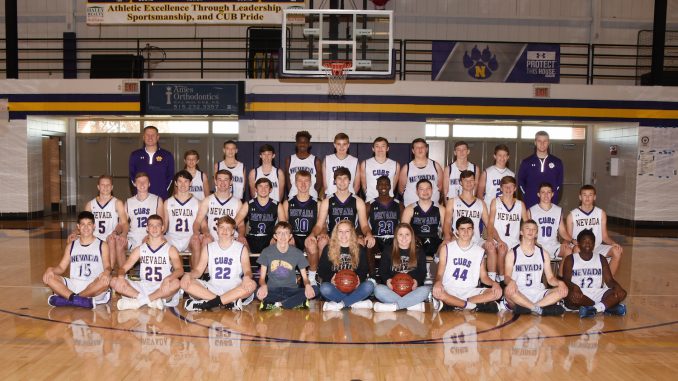 On December 8, the Nevada boys JV basketball team competed against Gilbert.  The night ended with a loss, final score Nevada-34, Gilbert-64.
Greg Baethke head JV coach was asked about the game. He said, "I felt the kids played hard at times but really got frustrated when their shots did not fall. In a loss, it's hard to determine if anyone stood out because I believe you either win as a team or lose as a team. We did play well when we were down by 17 and cut the lead to 6. It was a great team effort to get back in the game at that time."
Coach Baethke continued, "I think at times we played pretty good offense at some points of the game to go along with the good defense we played in the 2nd quarter.  I feel we as a team need to always look to work hard at improving our individual skills along with playing good team defense and offense."
Next week the Cubs will boys will face off against the PCM Mustang. Tip off starts at 4:30. Go Cubs!
Article contributed by Omunique Wilkerson.