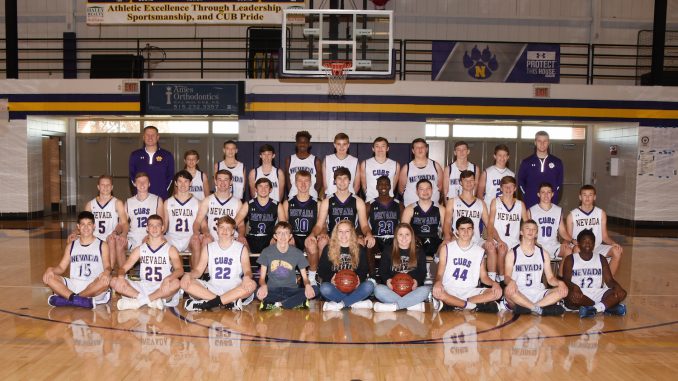 On December 5, the Nevada varsity boys basketball team faced off against South Hamilton for a classic showdown. The night ended with a loss, final score Nevada-38, South Hamilton-54.
Luke Merfeld, a varsity basketball player, was asked about the game. He said, "We played decent but our lineup was different. That threw off the game plan tremendously. But that meant that other players had to step up and fill the role of ball handling and scoring. Defensively we played solid, offensively it took us a while to get going but we played hard."
On Friday the boys will face off against the Gilbert Tigers. Tip off starts at 7:30. Go Cubs!
Article contributed by Omunique Wilkerson.