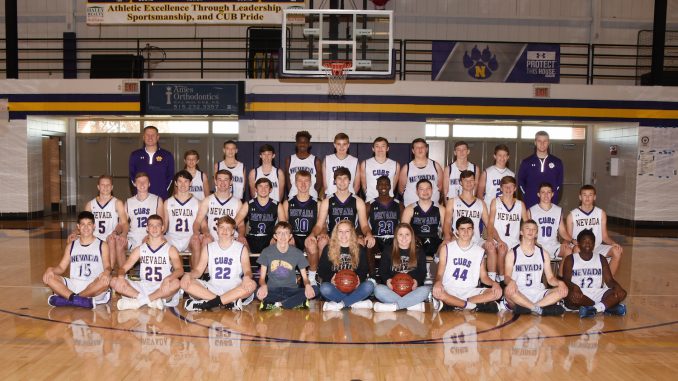 On Tuesday, December 5th, the Nevada Freshman Boys took on the South Hamilton Hawks. The Nevada Cubs took the victory 49-37 in handily fashion. Blake Bottorf racked up 13 rebounds with 11 points to go with it. Ayden Rhodes and Cooper Bovee were in the passing lanes a lot as they each had five steal.
The game seemed to be pretty evenly matched through halftime, but once Blake Bottorf and Myleek Wilkerson adjusted their post defense, the game seemed to turn towards the Cubs way.
"We did a great job of extending our transition and finding the post who then found our shooters on the outside really well," said Coach Jon Kruse. He said they need to work on defending against ball screens since it hurt them a little bit against the Hawks. The Gilbert Tigers, the Cub's next game, also use a lot of ball screens. Something Coach Kruse wants to work on in practice is rebounding and being in the right spot on defense wherever the ball is.
The Cubs play Gilbert Friday, December 8th. Go Cubs!
Article contributed by Chase Lycke.